Ann Louise Christensen,
Vocals and Piano
Ann Louise has been entertaining audiences worldwide for over thirty years. Her smooth-as-velvet voice and expressive piano playing provide the perfect backdrop for an elegant evening or an exciting main event.
---
Covers & Originals featuring
Ann Louise Christensen
That's All, by Brandt and Haymes.
S'Wonderful, by George and Ira Gershwin.
Sympatique, by Pink Martini.
Away From Home, by Ann Louise Christensen.
Rendezvous, by Ann Louise Christensen.
Venues
Here is a partial listing of the nightclubs and lounges where Ann Louise has performed.
Altadena Town And Country Club
Annandale Country Club
The Athletic Club, Los Angeles
Balboa Yacht Club
Braemar Country Club
California Club
Jonathan Club
La Canada Country Club
Long Beach Petroleum Club
Oakmont Country Club
Odyssey
Palos Verdes Country Club
Sportsmen's Lodge
Valley Hunt Club
Wood Ranch Country Club
Filmore Positive Living Center
La Crescenta Baptist Church
La Crescenta Center For Spiritual Living
Neighborhood Church, Pasadena
Spirit Works Center For Spiritual Living
Studio City Methodist Church
Torrence Unity Church
Cafe Del Rey
Houston's
Larsen's Steakhouse
Oceanview Bar and Restaurant
Parkway Grill
Spark Restaurant
The Smoke House
Trilussa
Viva Cantina
The Biltmore Hotel, Los Angeles, CA
Century Plaza Hotel, Los Angeles, CA
Grand Aleutian Hotel, Dutch Harbor, AK
Grand Hotel, Mackinaw Island, MI
Montage Resort, Laguna Beach, CA
Radisson, Los Angeles, CA
Ritz Carlton, Marina Del Rey, CA
A-Rosa Resort, Lubeck, Germany
Bad-Schorgau, Germany
Brenner's Park Hotel, Baden-Baden, Germany
Excellent Coast, Yokohama, Japan
Classic Club, Kobe, Japan
Classic Club, Osaka, Japan
Grand Hotel, Stockholm, Sweden
Herrenkrug Park Hotel, Magdeburg, Germany
Hilton Hotel, Osaka, Japan
Hotel Albana, Silvaplana, Switzerland
Hotel Hessischer Hof, Frankfort, Germany
La Belle Plagne, Chamonix, France
Park Laurin Hotel, Bolzano, Italy
Renaissance Hotel, Zurich, Switzerland
Ricca Hotel, Oslo, Norway
Ritz-Carlton Hotel, Osaka, Japan
Sheraton Hotel, Gothenburg, Sweden
Splendid Hotel, Zurich, Switzerland
Tobu Ginza Hotel, Tokyo, Japan
---
Buy Ann Louise's new 2015 Christmas CD today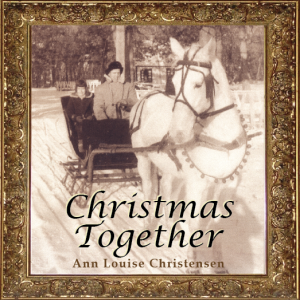 ---
Discography


---
Bio
Ann Louise started her piano studies when she was six at the Marguerite Hoffman Studios in Rochester, Minnesota. After 12 years of classical training, she expanded her repertoire to include standards and pop music. Ms. Christensen has a BA from the University of Minnesota and studied songwriting at the Grove School of Music in Los Angeles.
She has worked extensively in Japan, Europe, and the Caribbean, as well as major cities throughout the United States.
---
Teaching and Coaching
Ann Louise teaches voice and piano to children and adults. See Classes for more information on current courses.