Private Piano Lessons
$160.00 Private Lessons: Four weekly 30 minute lessons
$320.00 Private Lessons: Four weekly 60 minute lessons
Piano Bar 101
Piano Bar 101 happens every Monday night (excluding holidays). Sign up for four sessions, or come when you can!
$80.00 Four weekly class sessions
$22.00 Drop-ins welcome!
---
Group Piano Lessons
$100.00 Group Classes: Four weekly class sessions
$160.00 Group Classes: Six weekly class sessions
Purchase or Download CDs and Tracks
Buy Ann Louise's new 2015 Christmas CD today.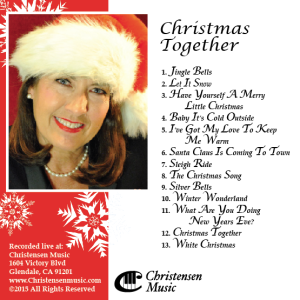 Click on the title to be directed to the CDBABY site for secure purchases of CDs or tracks.
---